Product review


methodology

All of the products we recommend are carefully reviewed by our board of licensed audiologists. Each product is rated according to the audiologists' expertise and first-hand experience with the product itself. Given their knowledge of the industry and their patients' experiences, board members rate the product on a scale of 1 through 5, with 1 being "not at all likely to recommend" and 5 being "definitely recommend."
After each product has been thoroughly reviewed by our board and their ratings factored in, the product then undergoes an extensive in-house review using the following criteria, approved by our audiologists:
Cost

We evaluate the price point, the financing options available, insurance coverage, and the product's warranty options to give you insight into the product's affordability.

Battery life

When a product has a rechargeable battery, it helps save you both time and money, which plays into how we rank the product. A product with a rechargeable battery will rank higher than a product that does not include rechargeable batteries.

Bluetooth compatibility

If a hearing aid or listening device is Bluetooth enabled, it makes for a much easier customer experience. We factor this, along with the ability to self-adjust using smartphone apps, into our product ranking.
Customer service

When it comes to hearing aids, you want to make sure you have a robust customer service team available to assist you. We evaluate the ease with which you can contact customer service as well as customer service reviews when we rank a product.

Customization options available

Hearing aids that can be customized and fitted specifically for the patient have a higher chance of success. We look at the customization options available and use that as part of our ranking system. 

Expert insights

We present each over-the-counter and prescription hearing aid we review to our audiologists so they can offer their professional opinion on the product's durability, features, and other aspects of the device. Then, we input their numerical rating and personal commentary into our reviews.
Taking all of these factors into consideration and using our value criterion, we then collect a raw score, with 30 being the highest-possible score for a model or device. Our star ratings are distributed as follows:
| Raw score | Star rating |
| --- | --- |
| 25-30 | 5 stars |
| 20-24 | 4 stars |
| 15-19 | 3 stars |
| 10-14 | 2 stars |
| Any score below 10 | 1 star |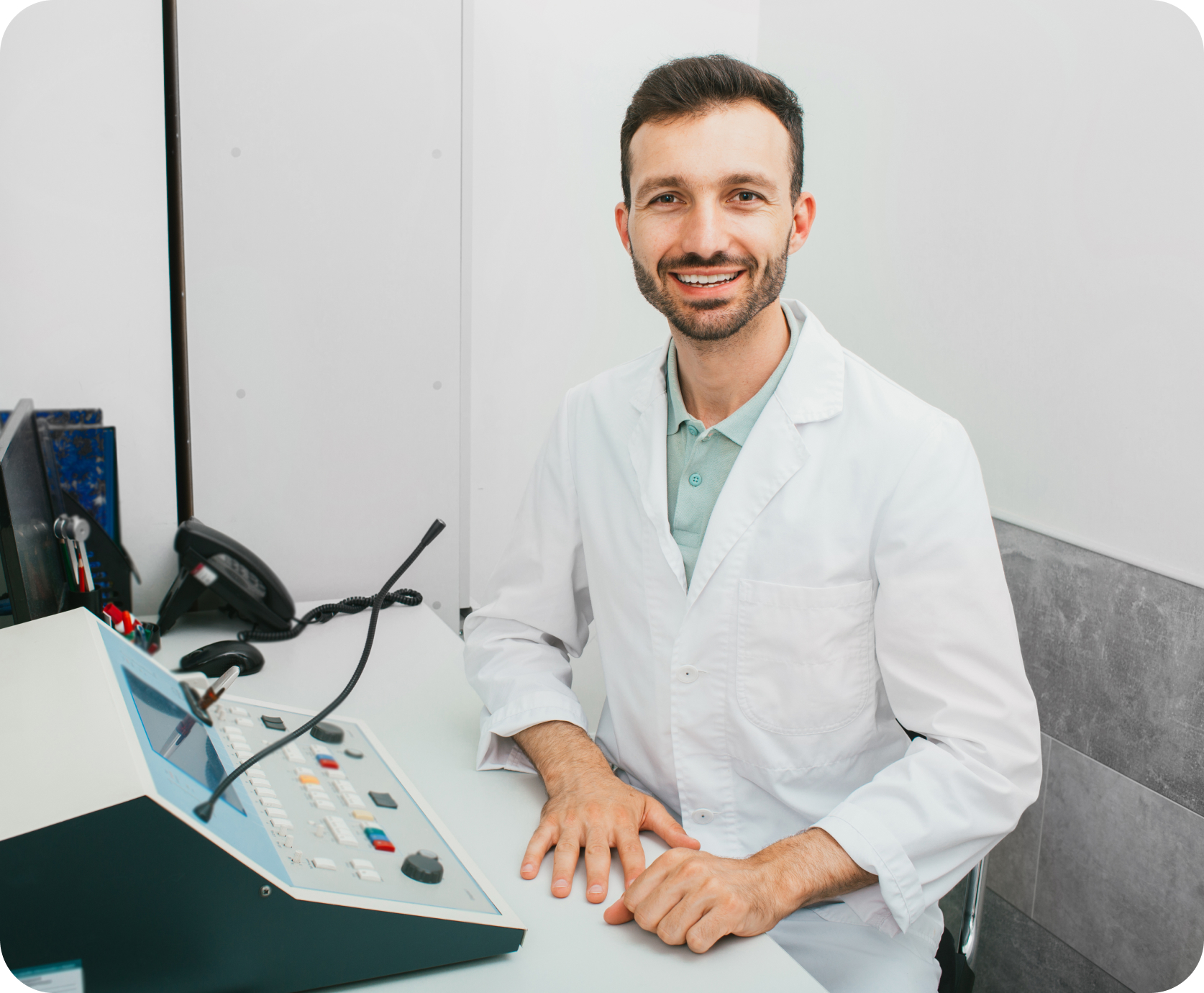 Highly-rated products earn a place on our lists of top models, but we'll also let you know when a hearing device does not meet our standards. When a majority of our board gives a device a poor rating, we'll explain why.
In addition to this thorough medical review, every article undergoes a robust editorial process including multiple revisions by health-focused writers and editors who are up-to-speed on the latest audiology science and hearing health. To meet our audiologists and other members of the audiologists.org team, learn more about us here.